Le Claire Iowa
River Men


Watching for the Ferry
By
John Bloom

Compiled by Georgeann McClure
This is not a complete list

(If you have any information on river men please add it. )
Thomas Isherwood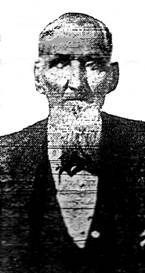 Davenport Democrat
February 5, 1923
Front Page
Capt Thomas G. Isherwood,
Veteran River Steamboat
Man, Dies in 89th Year
Captain Thomas G. Isherwood, probably one of the most successful and best-known river steamboat captains on the Mississippi during the last half of the century, a man who knew the steamboat business from every angle and had built many crafts which now ply the waters of the Father of Waters, is dead. Death occurred at 4: 15 this morning at 1333 East 10th street, following a period of failing health extending over the last year. Capt. Isherwood was 89 years old.
PLAYMATE OF JAMES BLAINE
Born in Pennsylvania, Oct. 22, 1833, Capt Isherwood, living on the banks of the Ohio river, early in life was fascinated by the stream, and with James G. Blaine, a neighbor boy, often played on its banks and swam in its waters. In his 18th or 19th year, he obtained his first position as an employee on a steamboat, an occupation which continued to fascinate him up to the time of his death.
After spending his early years on the Ohio River, learning all phases of steamboat operation, he decided to come to the Mississippi, and was attracted to Le Claire and Davenport. It has been said that he was an authority on all river conditions, and that he guided and advised hundreds of river captains.
WAS PRACTICAL MAN
A practical steamboatman in every way, he was supreme authority on every craft he captained, setting all disputes himself, and when necessary taking an unruly employee by the scruff of the neck. He came to be respected by all river men as a fair dealer.
After a number of years as a captain, he entered the carpenter contracting business, both as a boat builder and as a general contractor, and in this field enjoyed success.
LIVED IN SCOTT CO. 73 YEARS
FOR THE LAST 73 YEARS, Capt. Isherwood has been a resident of Scott County. He married Miss Ruby Pollock of Mr. Vernon, Ia., in 1858, she preceding him in death a number of years ago.
In recent years, when Capt. Isherwood reached an advanced age, he suffered illness a number of times, and was taken to the hospital, and was taken to the hospital, but he iron constitution he had built up by outdoor life in his youth enabled him to recuperate each time. Altho his daughters in California had offered him a home in a milder climate, he preferred to be near the river he was so fond of, and every day when his health permitted he would walk down to its bank and look over its expanse of water.
Capt. Isherwood was a member of Snow Lodge, A. F. & A. M., and Le Claire. Those who survive him are two daughters. Mrs. Estella Hale and Mrs. Adeline Becker, both of Los Angeles, Cal.
The body was brought to the Horrigan & Son chapel, where funeral services in charge of Snow Lodge A. F. and A. M. of Le Claire, will be held at 2:30 Wednesday afternoon with burial in Oakdale cemetery.

1333 East 10th St
Davenport, Iowa
Built 1850
The Daily Davenport
February 5, 1923
Page 1
Capt Tom Isherwood, old
Time Mississippi River Pilot,
Dead at Age of 89
Captain Thomas K. Isherwood, veteran river pilot, died at 4:15 o'clock this morning at his home at 1333 East Tenth Street after a lingering illness of a year's duration. Captain Isherwood spent nearly all of his life in river work and was probably the most successful and best-known pilot on the Mississippi river. He would have been 90 years old next October.
He was born in Pennsylvania October 23, 1833 and was married to Miss Ruby Polock at Mt. Vernon, Ia. in 1855.
Captain Isherwood devoted his life to shipbuilding and river work and for over half a century had been accepted as authority on river conditions. He first became attracted to river work in 1850 when he accepted the command of the steamer Clara Dean which ran between Pittsburg and Louisville on the Ohio River. He was thus employed three years before accepting a position as pilot of the steamer A. G. Mason which ran between St. Louis and St. Paul on the Mississippi which position brought him to Davenport on the Duck Creek chain and Captain Isherwood entered the employee of the Northern Line Packet company and for 14 years was connected with that company.
After 56 years services as a river pilot he was forced to retire from that occupation, but continued to follow the river by engaging in the shipbuilding business.
After his retirement as a pilot he spent many summers on various Mississippi river boats and never tired of telling of his eventful life when he piloted steamers up and down the "Father of Waters," he has made his home in Le Claire and davenport for a number of years.
Last August Captain Isherwood narrowly escaped death when he was seriously injured when he fell down the stairs of his home 3221/2 East second St. he sustained a fractured shoulder and an injury to his head which it was feared would prove fatal, but rallied and until recently was able to be about. Capt. Isherwood attributed his remarkable vitality at such an advanced age to an active life in a rugged occupation.
He was a member of the Snow Lodge, A. F. & A. M. of Le Claire. Surviving are two daughters. Mrs. Estella Hale and Mrs. Adeline Becker of Los Angeles California.
Funeral services will be held at 2:30 o'clock Wednesday afternoon at the E. A. Horrigan & Son funeral parlors with internment in the Oakdale cemetery. The Snow Lodge A. F. 7 A. M. of Le Claire will have charge of the services at both the parlors and the grave.
The Davenport Times
June 28, 1901
Page 7
Funeral of Mrs. Isherwood
Services Were Largely Attended by Friends and Relatives
The funeral of Mrs. Thomas Isherwood was held at the family home 215 East Twelfth Street at 10 o'clock this morning, the services being conducted by Dr. Barclay. The music was furnished by a quartet. The floral offerings were numerous and elaborate being the tokens from many steamboatmen and their families of Davenport and Rock Island. The pallbearers were Captain George Lamont, Captain James Osborn, Captain Lon Bryson, John McGinnis, J. W. Seaman and E. W. Seaman. The internment was in Oakdale.
Researcher Sue Rekkas
KENNEDY

"Davenport Democrat", Dec. 31, 1945:
"THOMAS E. KENNEDY, 83, for 60 years a riverman, died at 5 a.m. Monday in a
Davenport hospital after an illness of one year.
"Mr. Kennedy worked for years as an engineer and mate aboard many boats on the
river, and for 18 years was employed by the U.S. engineers.
"He was born March 20, 1862 in Davenport, and lived most of his life in the LeClaire
area. On Sept. 10, 1905 he was married to Lottie Mikesell. Mr. Kennedy was a
member of the Modern Woodmen of America and the Holy Name Society of St.
Henry's Church, LeClaire.
"Survivors include his wife; a son, John E. of LeClaire and a daughter, Mrs. Erma
Weichman, Albuquerque, N.M.; a grand-daughter and two sisters, Mrs. C.B.
Christianson, Eugene, Ore., and Mrs. C.W. Disney, LeClaire.
"Services will be held at 8:15 a.m. Thursday in the Halligan funeral home, and at 9 in
St. Henry's Church. Interment will be in Glendale Cemetery."

Submitted by relative Carole Butt of Scottsdale AZ.



Frank Kitchen
Frank Kitchen
Davenport Democrat and Leader
September 26, 1919
Pg. 9
FRANK KITCHEN,
RETIRED RIVERMAN,
DIES IN LE CLAIRE
Frank Henry Kitchen, 89, one of the last surviving retired riverboat captains of this area, died in his home in Le Claire at 1:30 a.m. Sunday. He had been in ill health the last two years.
The former riverman was born Dec. 10, 1839, at Fulton , Ill. And had lived in Le Claire 61 years. He had served as a pilot on the Diamond Jo Lines, and also on the Streckfus lines for a number of years and later operated a boat firm.
Funeral services will be held at 1:30 P.M. on Wednesday in the McGinnis funeral Home followed by burial in Glendale cemetery Le Claire.
Mr. Kitchen was married to Leila Disney in Davenport in November 1888. She died in 1898.
He was a member of Snow Lodge A.F. & A.M. of Le Claire and Kaaba Shrine of Davenport.
There are no survivors. His parents, Peter and Christine Kitchen preceded him in death.
The family has requested that flowers be omitted.
Researcher Sue Rekkas
Ex- Le Claire
River Pilot
Dies, Age 77
Capt. J. H. Laycock succumbs to Heart Attack
-Funeral Tuesday
Captain John Henry Laycock,. 77, well known steamboat pilot and master for the Streckfus lines and Federal barge Line, succumbs to a heart attack at hi9s home in Burlington .
A resident of Burlington for the past five years, Capt. Laycock had operated out of Davenport for nearly 50 years, arriving on Mississippi , Missouri , Illinois , Ohio and Tennessee river steamboats during that time.
He was born in Halifax England , July 15, 1857, and with his parents came to Le Claire four years later. He moved to Davenport about 15 years later. He started his career as a clerk in the Streckfus Lines and offices and rapidly worked his way to a masters license.
His last assignment was piloting the General Ashburn, a federal barge line towboat. He quit river work in 1928 because of poor health.
He was married to Mrs. Anna Kron in 1926 at Fort Madison . Two brothers, William L. Laycock, Davenport , and Joseph E. Laycock, Colorado , as well as the widow and a stepson survive. Captain Laycock was a member of the Methodist church, Snow Masonic lodge of Le Claire and the Elks Lodge.
Funeral services will be held in Le Claire Tuesday noon. Burial will be in Glendale cemetery, Le Claire.

Capt. E. J. Lancaster
Capt. Lancaster, Le Claire, Dead
VETERAN RIVER PILOT DIES AFTER ILLNESS OF A DAY
Takes Ill While at Work on the Steamer Marquette -was sixty eight Years Old
Davenport Times
May 10, 1914
Page 3 (Times Special Service)
LECLAIRE , IA. May 9 - Captain E. J. Lancaster, river pilot for forty years, died at his home here at 10 o'clock this morning after an illness of a day's duration. He was taken ill while at work as a pilot on the steamer Marquette of the Pierson Sand & Gravel Co., Moline , yesterday, and was brought to his home in Le Claire last night. He was 68 years old.
Captain Lancaster was born in De Kalb county Ill. , June 23 1848, but spent most of his life here. His wife, five daughters, Mrs. John Fedderson of Chicago; Mrs. Wm. Bissick of St. Louis; Miss Alice, Mrs. Clarence Hitchcock and Mrs. Theodore Snow of Le Claire; three sons, Lee and Harold of Le Claire; and Harry of St. Louis; a sister, Mrs. Eliza Stone of Le Claire and a brother, Captain B.P. Lancaster of Le Claire survive.
Captain Lancaster at the beginning of the civil war enlisted in Company C. eighth Iowa cavalry and served through the war. He was a member of Snow Lodge of the Mason of Le Claire and of the Modern Woodmen of America
Lancaster
Capt E.J. Lancaster
June 23 1846 - May 9 1914
Legendary Le Claire Home Faces a Fiery Fate Sunday
The Daily Times
June 15, 1962
By Larry Heintz
A legendary Le Claire house, with a "hidden room," will go up in flames Sunday- unless fate, in the form of bad weather, intervenes.
The house is a two-story, 13 room structure built in 1831 by E. J. Lancaster, a Mississippi river boat captain.
At 8:30 a.m. Sunday, firemen from Scott County 's fire District No.1-the Le Claire, Pleasant Valley and Princeton department-will begin holding a series of fire drills.
By 10 a.m. Le Claire Mayor Louis Mohr expects the old landmark to be in flames.
As with many old landmarks, legends have grown up around the Lancaster house. But this house has a feature that makes legends more plausible.
On the second floor, under the southwest gable, was located a "hidden" room, it was reported. The room was never finished and was closed off.
Explains reason
The reason for this was explained by Fred Clark of Le Claire, who was a playmate of the Lancaster children, children who remembers the captain.
"Capt. Lancaster was a very superstitious man," Clark said. "He said if he finished that room, some member of his family would die.
Clark also said that Capt. Lancaster, who owned and operated the steamboat, "Eclipse" as a packet boat would not start a trip upstream on a Friday because he thought the boat might hit something.
A recent occupant of the home however, did open up the "hidden room." The room, which has a ceiling that goes to the point of the garret, is about 20 feet square, according to Charles "Chappie' Morgan, one of the Le Claire firemen who will take part in Sunday's drill.
Le Claire residents are reluctant to see the house destroyed. "I think it's a shame, but I guess there is nothing to be done," said Mrs. Andrew Neilson, in a typical reaction. "It's a wonderful house and it is in good condition," declared Mrs. Neilson, a great-niece of early settler Antoine Le Claire
Too costly
Le Claire's museum board has made efforts to save the house for use as a museum and library, but found the project would be too costly.
Destruction of the structure was delayed until that decision was made.
Present owners Dean Fry and glen Little of Davenport offered the home to the board free with an additional 4100 for moving it.. The site is to be used for commercial development.
The museum board estimates that it would cost between $12,000 and $15,000 to move the building (to the town park) and to renovate it.
"It is the biggest house in town," declared Frank Clark, "It has seven rooms and bath downstairs." he pointed out that like the house of Nathanial Hawthorne's novel, it has seven gables.
It was built to last, too. Instead of the usual vertical studding framework, the walls are constructed of 2-inch by 4-inch dimension lumber laid on top of each other and spiked together.
Researcher Sue Rekkas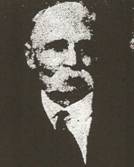 B. P. Lancaster
1940- 1928
The Daily Times
Oct. 15, 1928
B. P. Parmar Lancaster, pioneer River Captain, dies at age of 88 years at home in Le Claire
B. Parmar Lancaster, pioneer upper river steamboat captain died Sunday in Le Claire at the age of 88 years. He succumbed to a brief-illness.
Captain Lancaster as born July 29, 1840 in Ohio , When five years of age he came west to Le Claire with his parents and had resided there since.
In early young manhood he answered the lure of the glamorous river and entered into a career of steam-boating on one of the pioneer side-wheelers which frequented the port of Le Claire . About the time he had mastered the difficulties of a pilot he resigned his post to become a member of the union army in the civil war.
He served with a company of infantry throughout the war and following the cessation of hostilities returned to his home and to the business of river traffic. For many years he served in the capacity of pilot on various crafts and later became one of the best known captains in the log raft and packet trades, directing activities on the Morning Star and Helen Blair as well as other boats. His advanced age forced him to retire some years ago.
He was married to Miss Emma Elliott at Le Claire shortly after his return from army service. She preceded him in death in 1915. He had been active in the affairs of the John R. Buckman post, G. A. R. at Le Claire.
Surviving are four sons, S. E. Lancaster of Seattle , Thomas and John of Washington and M. J. of Minneapolis : three sisters, Mrs. Mary Shirley of Mont-Morris Colo. Mrs. Sarah Cummings of California and Mrs. Ollie Finley of Stanton , Iowa . And several grandchildren.
Researcher Sue Rekkas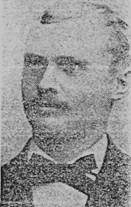 Captain
Sam Lancaster
Lancaster
Lancaster Harry
Capt.
Photo Bob Jones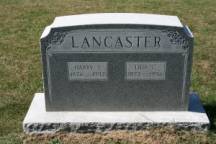 Capt. Harry Lancaster 1876-1932
Davenport Democrat & Leader
March 27, 1932
H. E. Lancaster in Command of New boat
Local Captain will Bring Steamer up- River this Week.
When the new Steamer Mark Twain, towboat for the Inland Waterways Corp., comes steaming up the Mississippi river past Davenport the latter part of this week on its first trip from St. Louis to Minneapolis, Captain Harry E. Lancaster, 2216 Grand Ave., will be in command.
Captain Lancaster left Davenport a few days ago for Dubuque, and will take the Steamer, C. C. Webber, also an Inland Waterways vessel, to St. Louis to turn it over to company officers for use on the Illinois river this summer. The Webber was in the Dubuque boatyards for the winter.
As master of the Mark Twain, Captain Lancaster will have one of the newest and finest towboats on the river. It was recently finished at the Howard ship Yards, in Indiana, and has just been accepted by the inland Corp. at St. Louis. Last year he was in command of the Steamer S. S Thorpe, which was also engaged in upper-Mississippi service.
For 14 years Captain Lancaster was with the Steamer Marquette, owned by the Moline Consumers, co. and for the past four years has been with Inland Waterways Corp.
A. H. Lovett of Davenport is his steersman on the Mark Twain. Other officers are Louis Nyhammer, pilot; F. Chandler, chief engineer and David Whitney, mate, all of Dubuque.
Sue Rekkas
Lancaster George O.
Engineer
"A Raft Pilots Log"
Walter Blair
Pg. 130
I was fortunate in securing Robert Shannon as chief engineer and George O.
Lancaster as a good carpenter and a handy man in many ways in addition
to being a good engineer."
Little George
Riverman
The Daily Times
April 18, 1917
Pg. 18
George Little is Drowned Near Le Claire Dam
Steps from boat in darkness and body is swept down stream in swift current
George little, 45 years old, and employee of the government at the canal at le Claire, was drowned off the pump boat Mahon at 4 o'clock this morning at a point about half a mile below the lower end of the canal.
Mr. Little had been employed at the canal practically ever since the work was started. Most of the force was laid off yesterday because of the flooding of the canal when the dam broke, but Mr. Little was given employment on the Mahon.
The boat was on the way out to the channel to begin work for the day when the accident happened. As it was Mr. Little's first trip he was unfamiliar with the boat, and in the darkness stepped over the side and the current, which is strong at this place, swept his body astern in an instant. Others on the Mahon heard Mr. Little call for help, and they threw him a line. He had been carried too far down stream, however, he could not swim. The body had not been recovered up to a late hour this afternoon.
Mr. Little for many years was a farmer near Le Claire and Princeton, and he had a large number of friends in that vicinity. He had moved to Princeton recently. His wife whose maiden name was Hannah Porter, died in October, 1915.
Mr. Little leaves four children, Mae, John, Henry, and George. The oldest is 20 and the youngest 14. He also leaves two sisters, Mrs. Will Dittmer of Long grove and Mrs. Frank Duncan of Rock Island, and two brothers, Thomas and John.
$50 Reward for body
Ph. H. Mc Ginnis of Princeton, brother-in-law of Mr. Little, announced that relatives offer a reward of $50 for the body .
Long Newt
(Joseph Newt Long) ?

Daily Times
Dec. 26, 1896
Pg. 2
Next Seasons Boats
Captain Newt Long was a caller at the Times office today and he was asked about the future of the steamboating business. He said that although the prospects was not the best for next season's trade his new boat was never the less being built rapidly for entrance into the trade upon the opening of navigation next spring. The boat in question will be 185 feet long, 30 feet on the bottom and 38 feet on the deck. The old Boardmen machinery ahs been bored out and thoroughly overhauled. She will have two new fire box boiler 24 feet long, capable of carrying 250 pounds of steam. Her cabin work is being done by a Mr. Ismak of Cincinnati who is an expert ship carpenter. The new boat will have a speed of fifteen miles an hour and will be well able to take of all the business and freight given her.
The captain also said that the cabin of the Jo Long is being remodeled and she will come out in the spring brightened with two coats of white lead and zinc. The natty little craft entered the trade on May 2nd, 1896. and ran 29 trips in that month, 30 in September, 30 in October and 7 in November, making 176 trips in all, there being but two trips lost in all that time, and each occasion being the result of an accident. This is a truly remarkable record.
Longs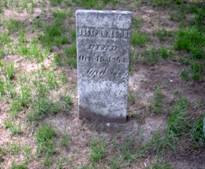 Photo GMC


Joseph Long Oct 16, 1853


Glendale

 cemetery


Le Claire
, 
Iowa


 



Long Joseph
The Davenport Democrat and Leader
Feb. 25, 1910
Capt. Jo Long Dies In West
Well Known Riverman Dies After Several Months' Illness
Word has been received in Davenport of the death at Seattle , Wash. , of Captain Jo Long, for years one of the best known rivermen and steamboat owners on the Upper Mississippi . While serving as its master and pilot, Captain Long engaged in many an exciting race and invariably came out with flying colors. He was also regarded as one of the most skilful pilots and for years piloted the majority of the boats over the treacherous waters.
He was the owner of the steamer Jo Long, which for years plied in the packet trade, between Davenport and Clinton and which had the distinction of being the fastest boat in these erous (?) rapids between Davenport and Le Claire. Two years ago he removed to Seattle and was followed a year later by his family.
Captain Long was born in Le Claire in 1851 and was the son of Mr. and Mrs. Joseph Long. He was for years a member of the Masonic lodge in Le Claire and later became affiliated with the Davenport Masons. His death followed an illness of two months.
The survivors are the wife, one daughter, Pearl , and two brothers, William Long of Le Claire and Frank l. Long of Dubuque.
Sue Rekkas
The Davenport Daily Times
Dec. 5 1896

LONG CASE ENDS

CAPT LONG FOUND GUILTY OF A MINOR OFFENSE.

The jury returns a verdict late this afternoon guilty of assault to commit great bodily injury
Davenport Weekly Democrat
Dec. 17, 1896
Pg. 3
CAPT LONG'S SENTENCE
Capt. J. N. Long was up before Judge Waterman Monday morning to receive his sentence for he crime of which he was fund guilty by the jury at the recent trial. He was accompanied by his attorneys. Messers. J. A. Hanley and E. E. Cook, they being practically the only ones in the court room at the time. After some preliminaries Judge Waterman stated that he would sentence Capt. Long to pay a fine of $100, so that the total amount to be paid by Capt. Long, aside from his attorney's fees, will be about $250. He was not prepared to make a settlement at the time, but the court allowed him time to get the money instead of committing him until paid, as is sometimes done.
* more on this in Iowa steamboat wars on the Iowa History Project
Long Thomas
The Daily Times
Oct 13, 1933
Thomas F. Long, a life resident of Le Claire, died at 11:35 a. m. today at his home in Le Claire. He suffered a heart attack Thursday. The decedent was born Dec. 14, 1852, in Le Claire and was educated in the schools there. He was married to Agnes Wendt, Feb. 26, 1888, at Davenport . For many years Mr. Long was a steamboat engineer, retiring ten years ago.
Surviving besides his wife are one son, Emery Long, of Le Claire; one daughter, Mrs. J. P. Curzon, of Davenport and three grandchildren. The body was taken to the McGinnis funeral home and will be removed to the Mc Ginnis chapel in Le Claire Sunday morning where funeral services will be held at 2 p. m. Burial will be in Glendale cemetery.
The bearers were Charles Thompson, Herman Bickel, Joe Tweseil, Ewald Van Hein, George Bissick and Thomas Harper.
Sue Rekkas
Long William
The Davenport Democrat and Leader
May 27, 1923
Former River Steamer Cook Breathes Last.
William H. Long Succumbs to Long Illness at Le Claire Home
William H. Long for many years a cook on Mississippi river steamboats and well known along the river, died after a long illness at his home, in Le Claire early Saturday morning.
He was born in Pennsylvania Aug. 25, 1848 and came to Le Claire in childhood. His marriage to Miss Ellen Bishop took place at Hampton Ill. , on Jan. 28, 1876.
Surviving are two sons, Roy of Le Claire and Harry of Henry, Colo. ; and a daughter, Mrs. Ina Litscher at home. A brother Frank of Le Claire, and ten grandchildren also survive.
Funeral services will be conducted by Rev. Wm, E. Green at the home Monday morning with internment in Le Claire cemetery.
pallbearers were Art Dawley, C. Disney, Frank Suiter, James Ryan, J. A. Meyer, and Capt. Orrin Smith.
Sue Rekkas
Transcribed by Georgeann McClure
Long

Joe Long
When competition between the boats for passengers and freight heated up. Capt. Joe Long, thinking he was not getting his share , became upset with the steamboat agent James Osborn and stabbed him. He was arrested and fined $300 in court.
GMC
Times Democrat
Feb. 24, 1965
EMERY (SAM) LONG
Emery (Sam) Long, 67, of 537 N. Cody Road, Le Claire, died Tuesday afternoon in the colonial Manor Nursing Home, Davenport, after a three month illness.
A life resident of Le Claire, Mr. Long married the former Stella M. Coffin in Davenport in 1925.
He was a retired riverboat engineer, having worked on the Quinlan, the Le Claire and the Allen
Surviving are his wife; sons Robert L. and James W., both of Le Claire, William f., Wheatland, and Fred M., Omaha, Neb., three grandchildren, and a sister, Mrs. J. P. Cerzon, Los Angeles, Calif.
Services will be at 3 p.m. Thursday in the McGinnis funeral home, Bettendorf , with burial in Glendale cemetery, Le Claire.
Visitation will be after 2 p. m. today.
Researcher Sue Rekkas
Maley Thomas
Mangan C. J.
Agent Streckfus Steamboat Line Rock Island Ill.
The Davenport Democrat & Leader
April 8, 1923
Carl Manaan Predicts Good River Season
Traffic Manager of the Streckfus Line visiting Old Home Here
"The outlook for a good excursion boat season on the Upper Mississippi was never better at this season of the year than it is now. Declared Carl Mangan genial traffic manager of the Streckfus Line of steamboat. His company owns the steamers Capitol, St. Paul, J. S. and Washington."
"Mr. Mangan is spending several days at the old home in Davenport. He returns to St. Louis Monday."
Massman Henry
Manwaring Joseph
Engineer
The Davenport Democrat and Leader
March 20, 1932
Capt. Walter A. Blair Notes Changes In Ownership of the Le Claire Boat yards. Some of Its Famous Rafters
Walter A. Blair
The West Rambo (107;x20'x3,6') was built in Le Claire in 1884 for Capt. J. W. Rambo, Jacob Suiter and some others who later were incorporated as the Upper Rapids transit Co. She had one boiler engines-11'x31/2'. J.H. Manwaring installed her machinery and I think supervised her construction. She was used only to help over the rapids. She had no cabin, but a double length pilot house.
Oakdale Cemetery
Davenport, Iowa
Photo McClure

J. H. Manwaring
The Daily Times
Dec. 9, 1910
Pg. 16
Manwaring
J. H. Manwaring, 302 Clark street passed away this morning at Mercy Hospital this morning after a lingering illness at the age of 60 years. He was an old steamboat man, having served as a marine engineer, on many of the good Mississippi river steamboats, as well as on the Missouri river, the Yukon in Alaska. Etc.
Mr. Manwaring was born in Cairo Ill., in June, 1850. He was a marine engineer for twenty years. For a time he lived in Le Claire. He served on the odd Verne Swain, the Diamond Jo line steamers, the Helen Blair, the local ferry and other Mississippi river boats. The last trip he made was the cruise of the steamer Helen Blair up the Cumberland river two years ago. While on the Missouri he ran an excursion boat. The Weyerhauser private excursion steamer was also one of the craft which he engineered.
His wife died about eight years ago. He is survived by one daughter, Mrs. George Schroeder of Davenport, and one son, Harry Manwaring of Chicago.
The funeral will be held form the home of his daughter; Mrs. George Schroeder, 302 Clark street, Sunday afternoon, with burial in Oakdale cemetery.
Sue Rekkas
The Weekly Times,
August 14, 1903, on page 2.

Under PRINCETON

Peter Martin of this town, chief engineer of the steamer Eclipse met
with a painful accident on his last trip down. He was engaged in
making a slight repair on the doctor, while in operation, and in some
manner got his little finger of his right hand between the two moving
parts of the machine, by which it was cut off at the joint. Mr.
Martin was unaware of the mishap and actually declares he saw the
severed finger rolling on the floor before he experienced the least
pain. Mr. Martin went ashore at the first stopping place and had the
wound bandaged. He then continued his duties on the boat.


Mc Call
Mc Call Robert
pilot
McCall Robert
The Davenport Democrat & Leader
Oct. 21, 1925
Pg. 17
R. B. M'Call, Well Known Old River Pilot, Found Dead in His Bed Today
Stroke proves fatal to intimate friend of the late Capt. John Streckfus, Body discovered by Mrs. May Reeder, Proprietor of the Reeder home, Coroner Cantwell Pronounces Death Due to Apolexy.
"Well I suppose I'll be the next to fall in line; only a few of us old timers and pioneer river men left." Those were the words of Robert Bell McCall, well known old Mississippi river character, and for many years a steamboat pilot on the river, to his wife as she read the announcement concerning the death of the late John Streckfus, also a pioneer on the river and previous to his death, head of the Streckfus lines, which occurred last week.
This morning Mr. McCall's prediction became a reality. His lifeless body was discovered in his bed at 8 o;clock by Mrs. May Reeder, proprietor of the Reeder Home, where he and his wife had resided in their old age. His death was pronounced as due to apoplexy by Coroner J. D. Cantwell, who was summoned.
Mr. Mc Call for many years resided in Le Claire, and there maintained his headquarters as a pilot. He had hobnobbed with many of the oldest and most historical river men, and was considered among his associates one of the most expert plots of the few who dared steer a raft boat over the rapids between Davenport and Le Claire.
Fraternally Prominent
Mr. McCall came here in his early youth from Pennsylvania where he was born on Jan 7, 1847 since, he had made this community his life home. In 1855 he was united in marriage to Miss Abbie Carpenter Stanley in Davenport .
He was an active member of Snow Lodge, A. F. & A. M. of Le Claire of which he was Master for 20 years now being recognized as a Past Master. He was also a member of the Modern Woodmen. Religiously he was affiliated with the United Presbyterian faith,
In the past few years he was associated with the Gordon Van Tine company. Besides his wife he leaves to mourn his loss, four children, Mrs. Charles Hummel of Davenport, Mrs. Belle Junkach of McAllen, Texas, Robert S. McCall of Los Angeles, and Harold McCall of Santa Monica, Cal.; two brothers, David and James McCall, both of Davenport and Mrs. Belle Compton, also of Davenport, and three grandchildren.
The body was removed to the E. A. Horrigan & Sons mortuary pending the arrival of his out of town children. The funeral announcement will appear later.
Mc Call Thomas Y.
Pilot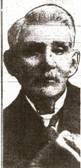 Thomas McCall

The Daily Times
January 2, 1923


Aged River Man is Buried Today

Funeral services for Thomas Young McCall Civil war veteran, well known Mississippi river pilot and prominent member of the G. A. R. were held this morning at the H Runge son's funeral parlors. Services were held this afternoon at the Presbyterian church Le Claire. Interment took place in the Le Claire cemetery.

Survivors include his wife, three daughters, Mrs. William Carver of St. Louis , Mrs. Nettie Barber of Davenport and Mrs. W. R. Jain of Blaremore , Can. ; five sons, John N. of New York , Rev. David H. of Chicago, James P. of Rock Island . Thomas K. of Santa Monica , Cal. , and Edmund of Davenport .

Sue Rekkas

Davenport Democrat & Leader
Jan 3, 1923
Pg. 9

Pallbearers were Joe Barnes, Sid Brown, P. Lancaster, Jim Ryan, Joe Hawthorn and Arthur Dawley.
Mikesell ( Maxwell) Addison
April 5, 1903 Daily Times, page 4 under the column "IN OTHER TOWNS". " A. Maxwell (Mikesell) left Wednesday for Memphis , Tenn. , where he will begin his season's work as engineer of one of the Lee steamers."
--Sue Rekkas
A Raft Pilots Log
Walter Blair
"Getting on board late at night, I took the berth assigned to me, by the
mate, but did not sleep much. At breakfast I was made acquainted with James
Hugunin, master and pilot, George Tromley, Sr., pilot, R.B.McCall,
mate, Thos, Wright, chief engineer, Add. Mikesell, assistant engineer, Wm.
Davenport, my partner, Ben Shipley, cook, and Harry Carleton, cabin boy."
* The Mikesell family of Le Claire changed their name to Maxwell
Times Democrat
Jan. 24, 1965
Robert Moore, Once Pilot on River, Dies

Robert Moore
Robert Allen Moore 87, of 904 Cody St. , Le Claire, a lifelong resident of that city, died Saturday night in his home. He was ill two years.
Mr. Moore, son of pioneer residents of Le Claire Married Ada Drescher in 1908 in Le Claire. She died in 1962. He was a steamboat pilot and chief engineer until retiring several years ago.
Survivors include a daughter, Mrs. Orville (Hazel) Harman, Elkhorn City, Ky; sons, Allen R. Le Claire, Clark E., Morris, Ill. A sister, Mrs. Elizabeth Sanders, Davenport , and a brother, Samuel, Clinton.
* He was buried in Glendale Cemetery , Le Claire
"May the waters that took you away, return you to me"
Previous Page of Leclaire Rivermen