This 1908 picture and article appeared in the Emmetsburg Democrat, Thursday, September 26, 1935.
Submitted by Kathleen Frailey Puls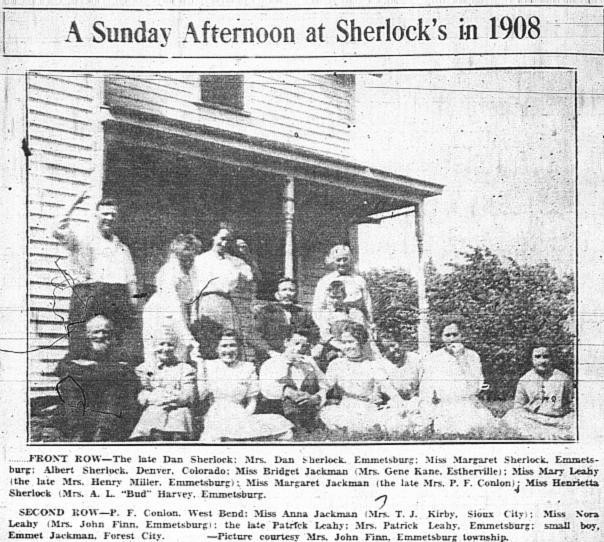 Here is a picture of one of the old time Sunday afternoon gatherings which were a popular thing in our Palo Alto county 25 to 30 years ago, especially in Great Oak township. This happy bunch had just enjoyed a sumptuous chicken dinner prepared by Mrs. Dan Sherlock and her daughters. The picture was taken in front of the Sherlock home near Ayrshire in the summer of 1908. Miss Josephine Sherlock (Mrs. W. F. Egan, Emmetsburg), snapped the picture. For many years the Sherlock home was a joyous meeting place for old and young alike.

---